Lets Learn Something New Kit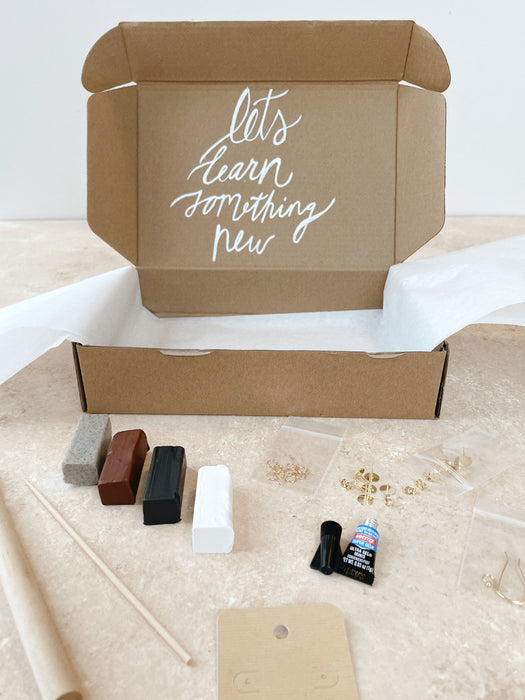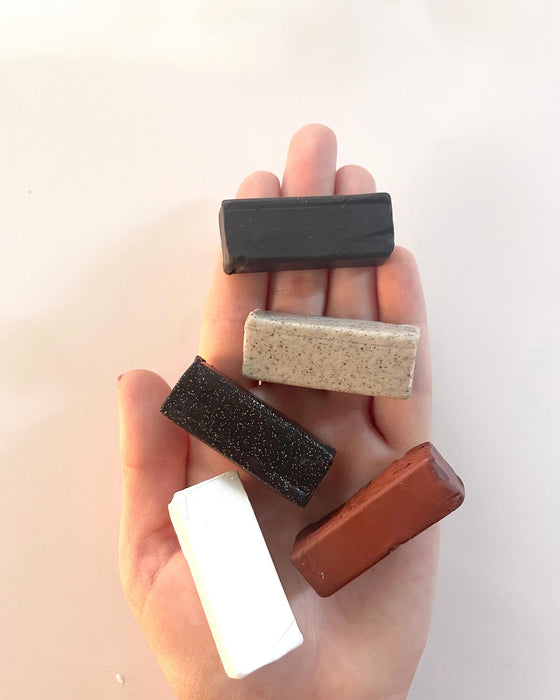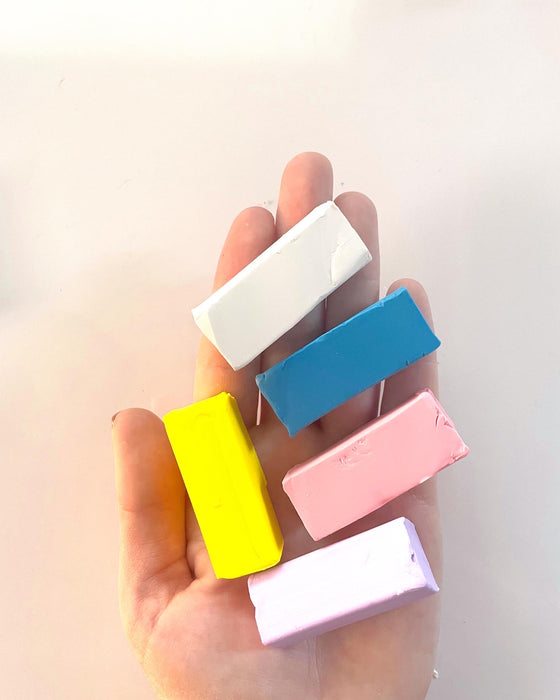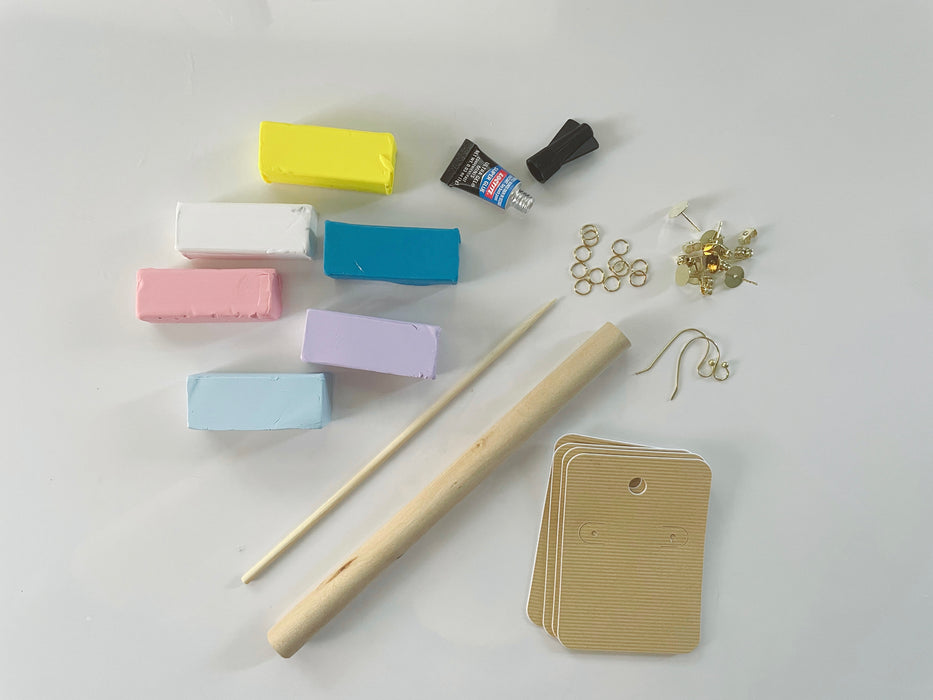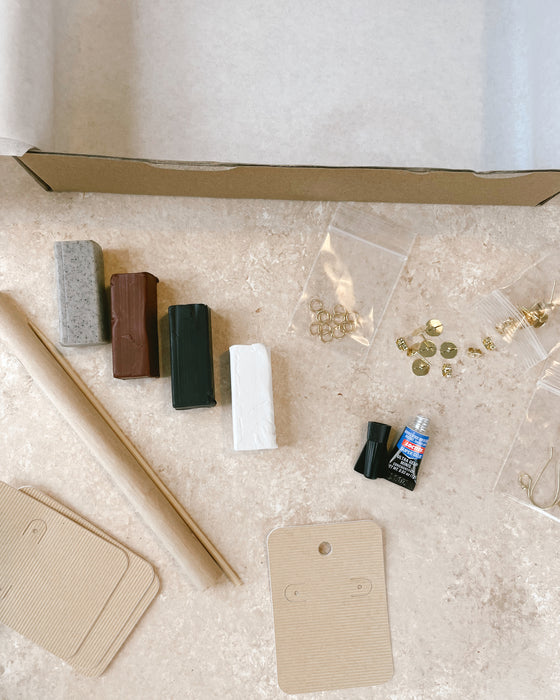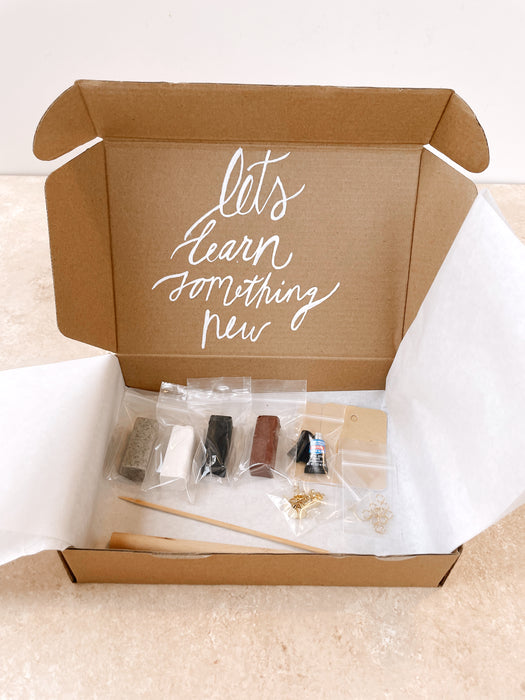 Want to make yourself or someone else some clay earrings but don't know where to start?
This DIY kit is easy and fun.
Materials Included:

Polymer clay in assorted colors (as shown)
Jump rings, flat pad stud backs, set of hooks 

(gold or silver components)

Mini wooden roller
Wooden pick
Super glue
Display cards
Parchment paper
How-to guide with expert tips and tricks.
This is the kit I wish I had when I first started creating with polymer clay. There is enough clay to make four pairs of earrings. Mixing clay to create new colors and trying out new fun designs provides hours or creative time! Maybe this kit will spark a life long hobby!
*You will need access to an oven or toaster oven to bake.
Tools that are not necessary but makes the process a little bit easier: a clean non-stick surface and pilers to assemble jump ring connections.