The Pearl Moon Dancer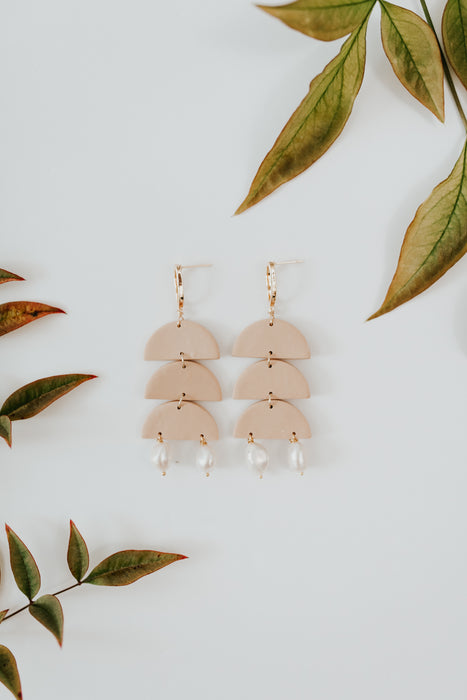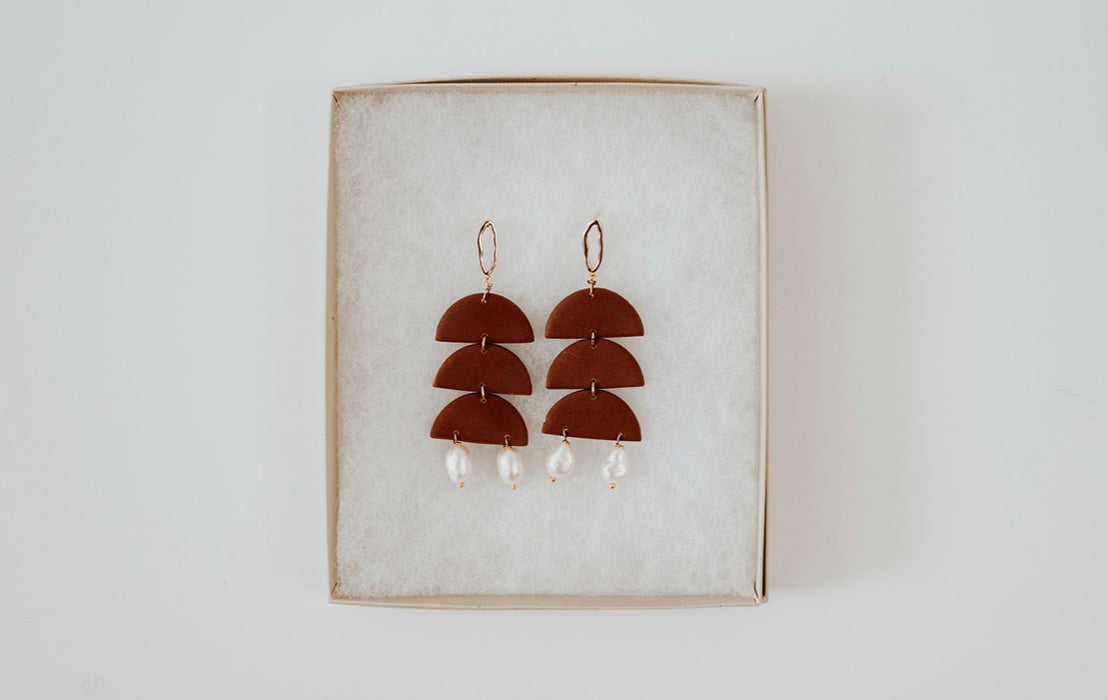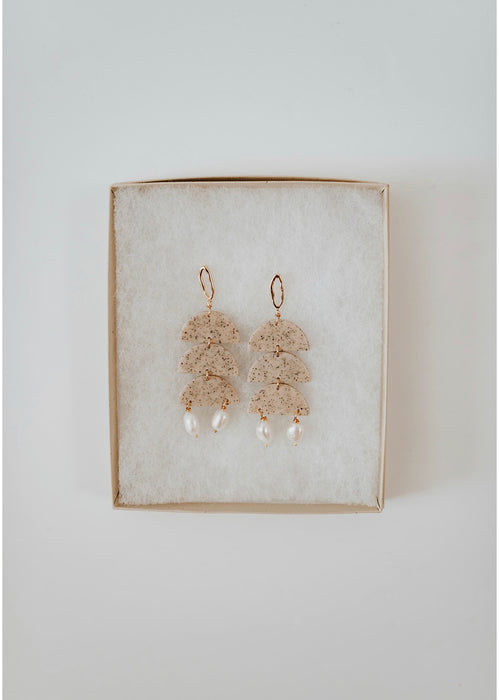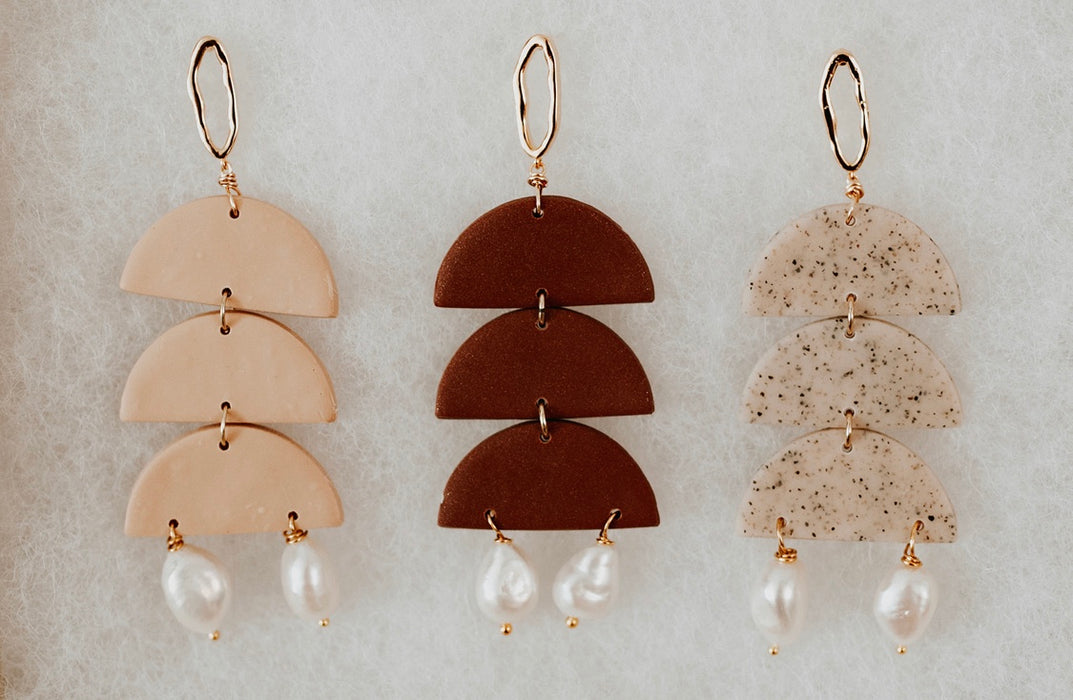 These modern minimalist pearl earrings are made from ultra-light polymer clay and pearls for a statement that won't weigh you down!
DETAILS
These are made from polymer clay components for a lightweight earring. The posts and backs are made from brass. 
Each pair is individually handmade with care: no two earrings are the same!
PACKAGING & SHIPPING
All orders are packed in a box on a piece of basal wood placed on cotton to ensure maximum protection while your jewelry travels to you! 
PROCESSING TIMES
Processing time may vary throughout the year, and usually 2 weeks since each item is individually handmade by me: I am a one-women show over here in my own kitchen in Portland, Oregon! 
CARE
All items are made of polymer clay, which is a water-resistant, super light, slightly flexible material. Pieces are delicate and should not be dropped. 
Metal components may tarnish overtime if exposed to water and oils from the skin, but can be easily cleaned with a soft jewelry cloth or tarnish remover.